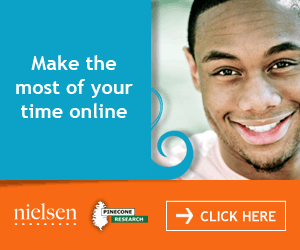 Help the holiday budget without ever leaving the house!
Pinecone Research
—the #2 rated panel on Survey Police—needs new members who want to earn free products and $3.00 per survey!
What to expect with Pinecone:
Start with a 5-6 minute qualifying survey. Sometimes it can be tricky to qualify, depending on the panelists Pinecone is looking for.
If you do qualify, it's worth it! Members get free test products and are awarded points for surveys (100 points=$1.00). Most surveys start around 300 points. Redeem those points for merchandise, or cash out through PayPal or check.
How to start:
Visit Pinecone Research.
Fill out a short questionnaire.
If you qualify, check your email, follow the link, and sign in.
Finish the registration process by answering a few more questions (should take less than five minutes).
Disclosure: This post may contain one or more referral links that may yield commissions for Saving With Candy at no cost to you. See Saving With Candy's disclosure statement for more details.